Tuesday, March 9th, 2010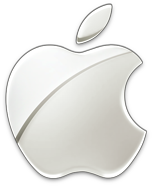 Today marks five years since I abandoned Windows on the Desktop in favor of an OS that doesn't completely suck. At the time, my primary motivation, or excuse, was to familiarize myself with an OS that I was receiving an increasing number of tech support calls for at AirSurfer. Trying to support an OS I had never used was no easy task.
I had actually been eye-balling the Mac since the appearance of the Power Mac G4 Cube and later the iMac G4. The high cost of either of these systems kept me away, but I was definitely drawn to the compact and elegant design of the integrated hardware as well as the rich graphical UI Apple had been showing off since the early releases of OS X.