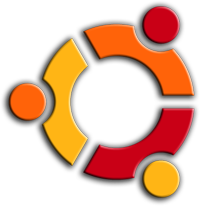 Ubuntu 7.10 (Gutsy Gibbon) was released yesterday. Overall the improvements are huge. Amongst other things driver support for my aging four year old laptop is nearing perfection.
The only thing that did not work out of the box is my trusty Keyspan USA-19HS USB to DB9 serial adapter. Primarily my laptop is used as a portable tool for on-site network administration. This work often involves configuring various enterprise grade hardware via a serial console. Needless to say, this is functionality I depend on.
A quick visit to Keyspan's web site provided some initial clarification regarding this issue:
However, certain Linux distros (primarily Ubuntu and Debian) choose to not include a complete install of our drivers and firmware due to philosophical issues with our license text. Although the majority of the Linux community is fine with our license, Ubuntu and Debian require you to install the Keyspan drivers manually.
I'm not sure what it is about the license for the Keyspan USB drivers that is out of line with Debian or Ubuntu's philosophy. The driver does require closed firmware to be loaded, but the same can be said for the Intel WiFi drivers which are included by default in the base system.
Either way, building the missing kernel model from source is a rather daunting exercise for Linux beginners. For that reason, I decided to build a Debian package of the missing driver.
Once the package is downloaded it can be installed via:
dpkg -i keyspan-ubuntu-2.6.22.deb
After the package is installed the Keyspan should be accessible via /dev/ttyUSB0.
All that being said, this packages comes with a few caveats:
This is my first attempt at a Debian package, I'm sure it's far from perfect.
The driver can be built with different firmware for different Keyspan devices, this one is only built with the USA-19 firmware.
This package is probably married to the kernel version it was built for and will not likely work next time the Ubuntu kernel image package is updated.
Hopefully whomever with Ubuntu responsible for packaging the kernel and modules either includes this driver in the future or at least makes it into an optional package in the restricted repository. Failing that, if there is enough interest I may continue to maintain and improve this package to ease the installation for other Ubuntu users.