Wednesday, August 15th, 2007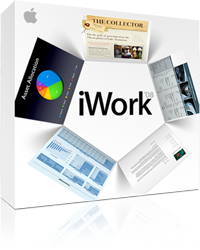 After a week of playing with my downloaded trial copy of Apple's latest iWork offering, purchasing the family pack was a no-brainer.
It is without doubt that I've been long hunting for a means to ditch the last remaining Microsoft product from my home computers, MS Office. For reasons of compatibility with the vast armies of MS Office users I have been forced to let Office live on my machines far too long.
Although I have been tempted by the iWork suite for quite some time, it was not until this latest release that Apple finally added the missing component I needed, a spreadsheet. With the addition of the Numbers application, I can finally move forward with my intentions to drag MS Office to the curb for the nice trash man to pick-up in the morning. Based on that, it would logically make sense to evaluate how iWork compares to the current version of MS Office.